The cost of dinner money is £2.30 per day. Parents must order School lunches via parentpay. Meals should be ordered before the Sunday evening of the following week.
Should your child require a special menu i.e. nut free, egg free you will need to contact the nutritionist at Taylor Shaw on 0114 255 9103.
Breakfast Club Menu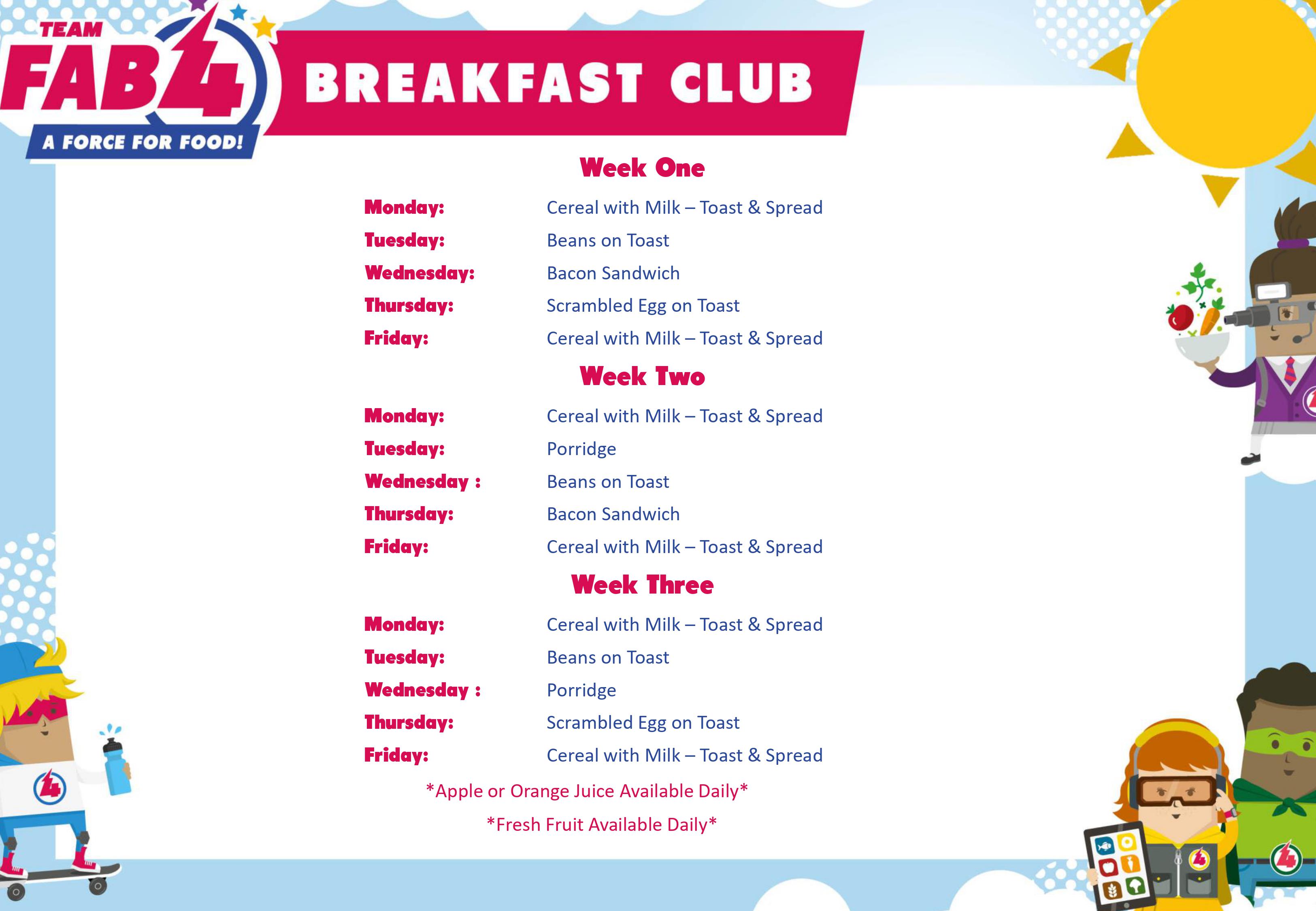 Lunchtime Menu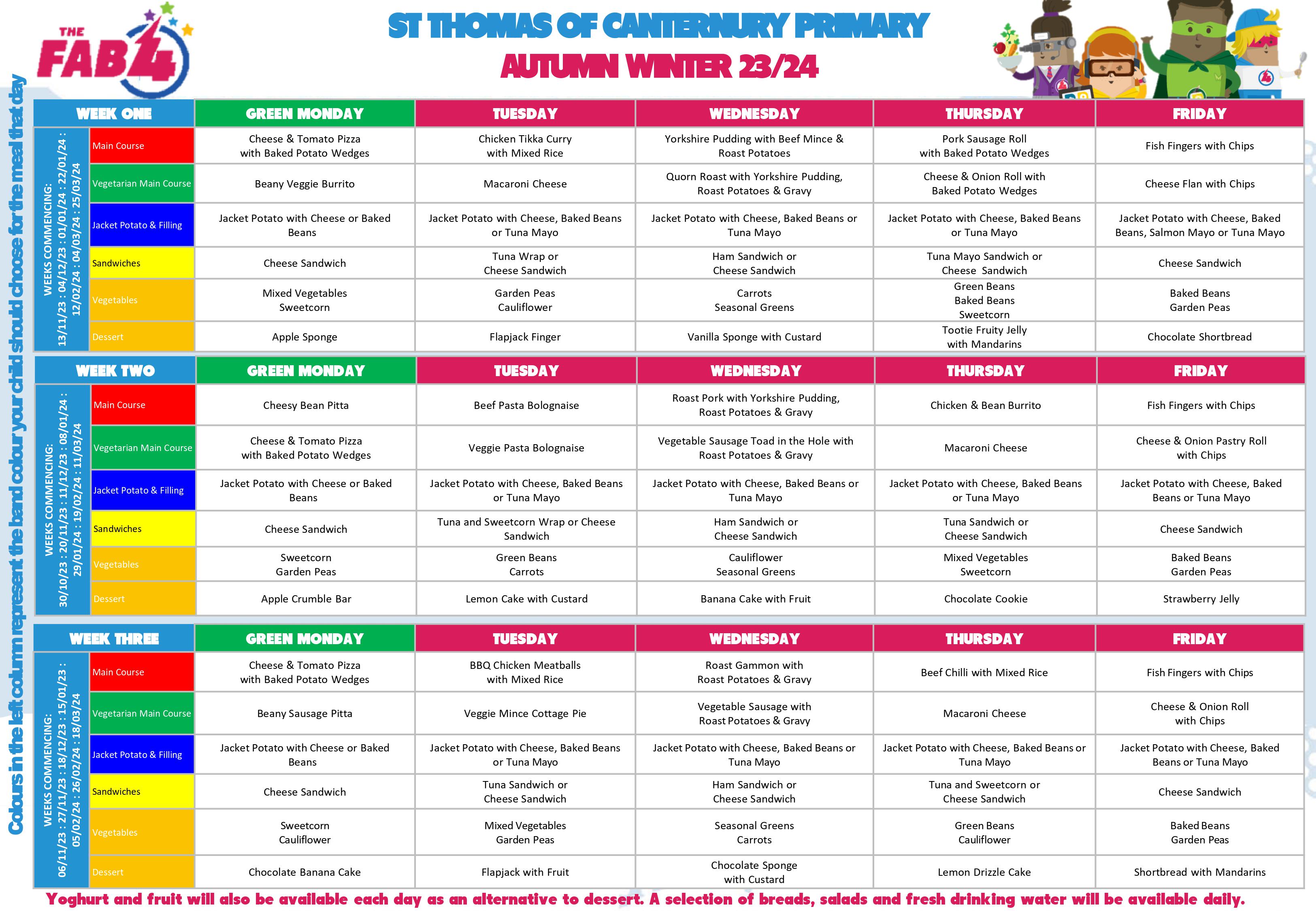 Afterschool Club Menu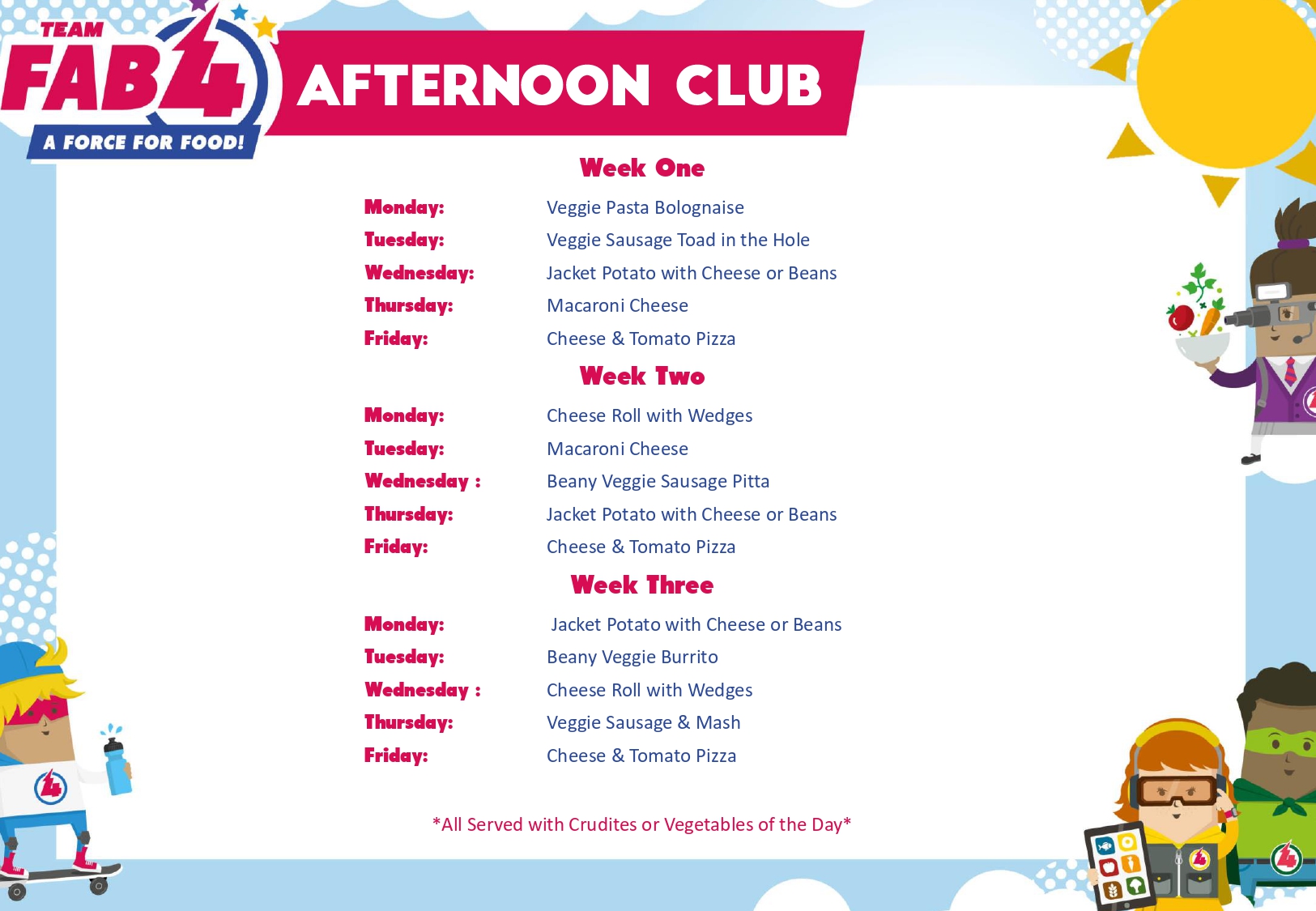 Free School Meals
Free school meals are a statutory benefit, this means that if you qualify you have a legal right to free school meals for your child or children.
You are eligible for free school meals if your children are registered at a Sheffield School, the parent or carer receives child benefit for the children and the parent or carer receives one of the following benefits:
Income Support.
Income Based Jobseekers Allowance.
An income-related employment and support allowance.
Support under Part VI of the Immigration and Asylum Act 1999.
Child Tax Credit, but not receiving Working Tax Credit, and your annual income does not exceed £16,190.
The guarantee element of State Pension Credit.
Parents receiving Working Tax Credit for four weeks after their employment finishes are entitled to free school meals during that period. This also applies to parents who start working less than 16 hours per week.
You are not entitled to Free School Meals if you receive Working Tax Credit.
If you are unsure about your eligibility for Free School Meals please contact the School Food Service on 273 5705 or 273 6401. Please ensure that you have:
Your National Insurance Number (or NASS number)
Names of your child(ren).
Their dates of birth.
CSR Commitments & Progress
end faq