St Thomas of Canterbury pre-school is for 3 and 4 year old children. This newly established and purposeful environment provides a stepping stone into developing key skills that will make children confident learners in preparation for starting school. We value the importance of learning being exciting, new and innovative, creating opportunities for children that will inspire them to be lifelong learners.
We also offer 30 hours Pre-School place for your child. The hours will be 9:00am – 3:00pm with an option to pay for an additional wrap around service.
The offer is subject to parents being able to present confirmation (dern code) from HMRC that you are eligible (please see below) to the provision. The HMRC eligibility checker for parents applying for "30 hours" and tax free childcare is now live and can be found at https://childcare-support.tax.service.gov.uk/par/app/applynow
The place is also dependent upon you being able to provide a copy of your Child Benefit document, Council Tax bill and a copy of your child's Birth Certificate and Baptism certificate.
Eligibility for 30 Free Early Learning Hours
The additional 15 hours of free childcare is available for families where both parents are working (or the sole parent is working in a lone-parent family), and each parent earns the equivalent of 16 hours a week at the national minimum or living wage, and earns less than £100,000 a year.
Eligibility Thresholds
| | | | |
| --- | --- | --- | --- |
| Age | Rate from April 2022 | Hours on Average | Earnings per week |
| 18-20 | £6.83 | 16 | £109.28 |
| 21-22 | £9.18 | 16 | £146.88 |
| 23+ | £9.50 | 16 | £152.00 |
Engaging Environment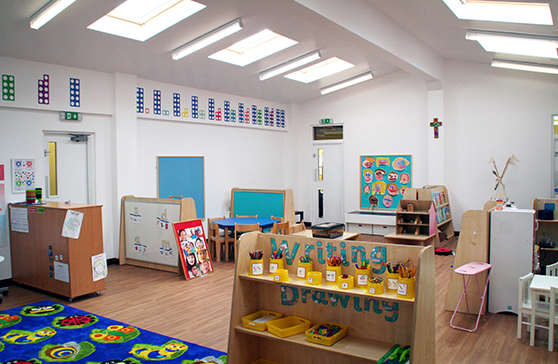 The children have access to a large, open space offering a range of areas where children can engage in activities through the support of an adult or through independent exploration. Children can investigate, paint, build and engage in imaginative play.
This continuous provision shared throughout our early years environment encourages children to become familiar with their surroundings from an early age and helps embed behavioural expectations within the setting.
Phonics and Number Learning
Phonics and number are taught through adult led sessions. Children are given opportunities both inside and outside of the classroom to deepen their understanding of numbers and letters through exploration, investigation, and play. By the end of pre-school, through the use of Numicon and Read Write inc, we hope children will be secure in their knowledge of numbers to 5 and their initial sounds. We encourage children to mark make using a variety of tools through sensory experiences.
Outdoor Learning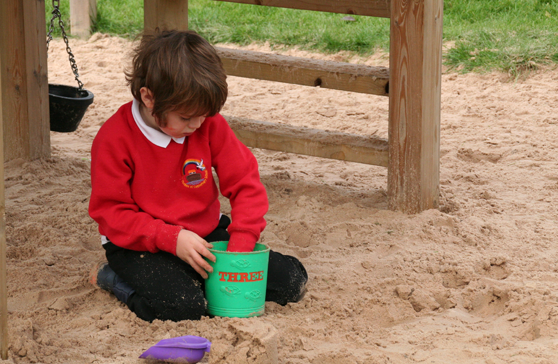 Children benefit from access to an extensive outdoor learning environment which is zoned to reflect the areas of learning within the early years curriculum. The space includes a pond, a growing garden, a mud kitchen, a giant sandpit and climbing equipment and a play house.
The mud kitchen and separate playhouse promote imaginative and social development. The construction site, woodland, and large scale sand area develop large gross motor skills and cooperative play. The writing and number areas encourage children to explore what they have been learning inside through the great outdoors.
Healthy Eating & Independence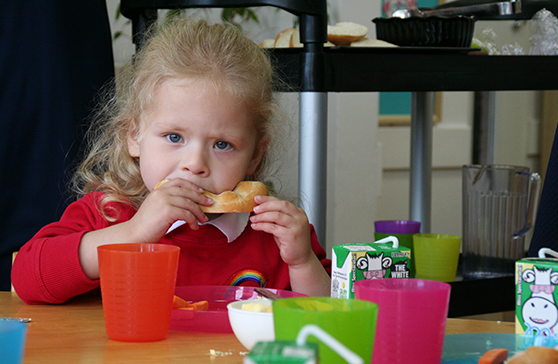 We promote and encourage healthy eating and independence during our snack times.
As we are currently unable to show prospective parents around our pre-school we welcome to you to watch our virtual tour.
https://www.youtube.com/watch?v=h6AuzVLIWrA
2022/23 Application Forms